Dogram: 3D measurement, digitization, and metrology,
in service of the client
Dogram is a Spanish engineering company specialized in the management and execution of dimensional control, 3D digitization, metrology, and reverse-engineering projects. The company, which works in various sectors such as nuclear energy, oil & gas, or renewable energies, has relied for years on the PolyWorks|Inspector™ software by InnovMetric and PolyWorks Europa, a subsidiary of InnovMetric.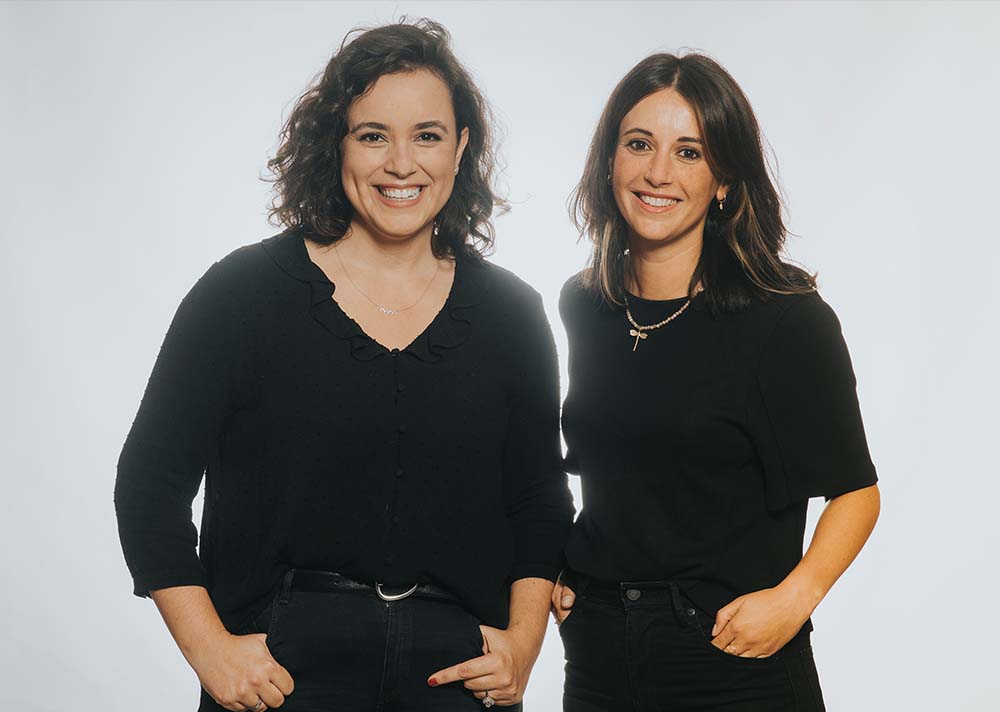 From left to right, Carlota Abello and Rocío Cachero, founding partners of Dogram. 
Founded in 2013 by Carlota Abello and Rocío Cachero, Dogram was launched to answer the needs of national clients, but today it also works with Spanish companies on their international projects and with European technology centers. "Today, after intense effort, we collaborate closely with leading companies such as Cepsa, Van Oord, Idom, Empresarios Agrupados, TSK, Asturfeito, or Repsol," says Carlota Abello, founding partner and Head of Business Development at Dogram.
Dogram's client profile is very broad, from small factories—any manufacturer of equipment and industrial goods—to medium-sized engineering companies and large industrial facilities. 
Even though there are similar engineering companies in the market today, Dogram has always differentiated itself from its competitors by offering high-value-added services. "Our clients value our availability and technical accuracy, the customized treatment, and the fact of working side by side from the beginning to the end of a project," assures Abello. 
The Challenge
Rocío Cachero, a founding partner and Project Manager with extensive experience in metrology and 3D digitization, explains Dogram's situation: "When we started, we knew we would be inspecting parts of varying dimensions using several different types of measuring devices for our clients' projects and that we would have to process large polygonal models and point clouds, either acquired by us or provided by the client. We would need a powerful and flexible inspection software capable of rapidly generating accurate results." 
The Solution
Cachero contacted PolyWorks Europa España / Portugal to learn more about the PolyWorks|Inspector software, made by InnovMetric, a Canadian company. "We were entrepreneurs, and in the beginning, we had to be sure of the investments that we made. We compared the products we wanted to acquire with everything that was available in the market to make sure it was really worth it, that it was the best investment. So, we obtained a one-month trial license for PolyWorks|Inspector to give it a try and we loved it. Today, we have two PolyWorks|Inspector licenses, which are in use 16 hours a day and which we can connect to both laser tracker and measuring arm equipment or import raw data from other technologies."  
"PolyWorks|Inspector is a universal 3D dimensional analysis and quality control software that can be connected to any measuring device," explains Tania Arellano, Account Manager for PolyWorks Europa España / Portugal. "With PolyWorks|Inspector, you can control, through portable metrology and CNC CMM devices, the dimensions of a tool or piece, diagnose and prevent manufacturing and assembly issues, guide assembly building through real-time measurements, and oversee the quality of assembled products. Dogram has a variety of devices of different brands and functionalities, but all of them can be used with the same PolyWorks|Inspector license."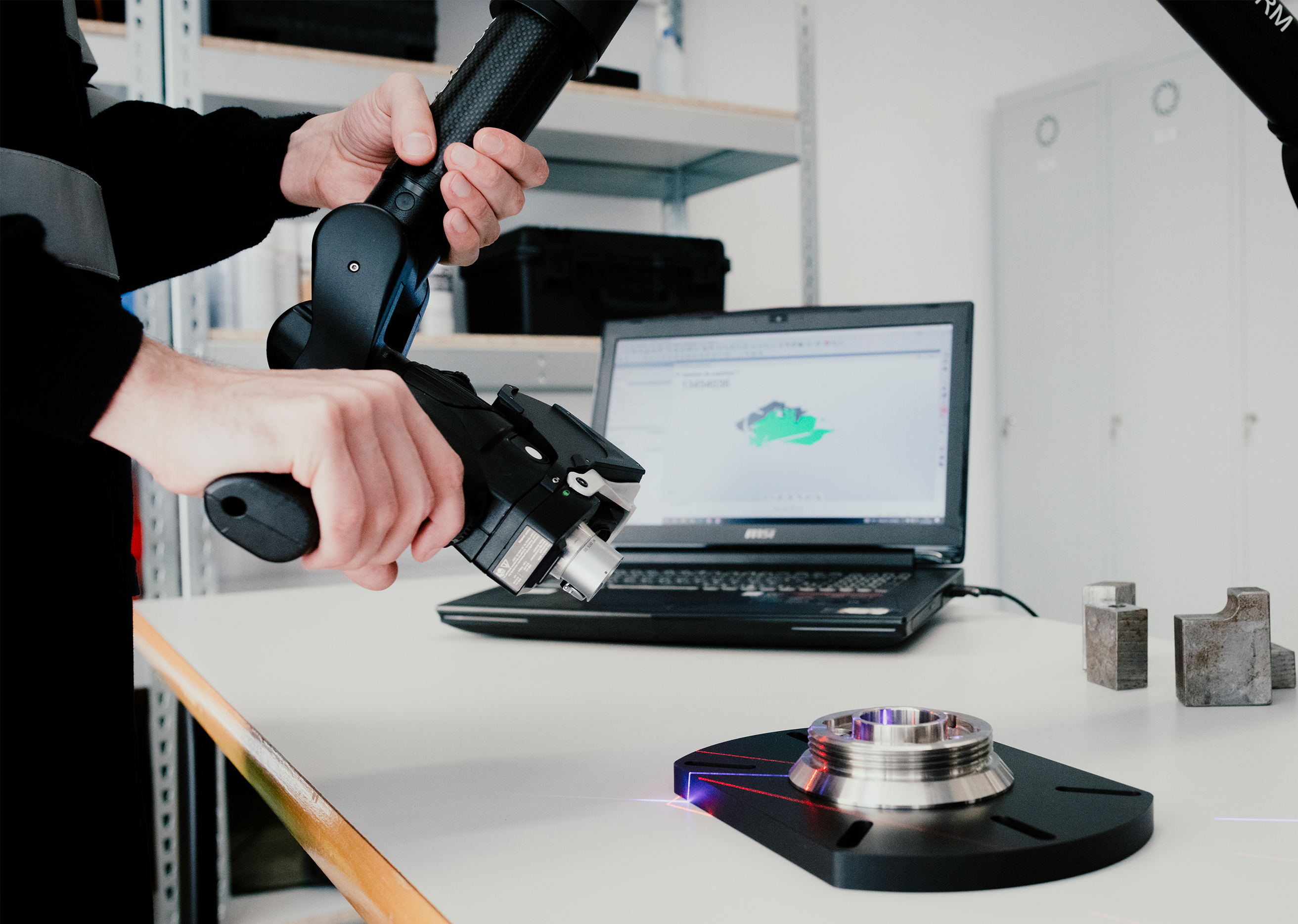 PolyWorks|Inspector is a universal dimensional control software; that is, it can be connected to all measuring devices. 
The Benefits
The concept of universality of PolyWorks|Inspector goes beyond the fact of connecting to different measuring equipment technologies or brands. For Dogram, the key to carrying out dimensional controls of both very small pieces with the required precision, and very complex pieces of up to 50 meters, is versatility. "The software serves to make measurements, but there are teams that don't need this, which are, so to speak, independent. In those cases, we enter the data collected by the team directly into PolyWorks|Inspector to carry out the analysis, the dimensional controls, and the reports that we will then send to the client," explains Abello. In this sense, Cachero adds, "Sometimes, we combine both ways of working in the same PolyWorks|Inspector project because when working, for example with large teams, there are pieces that we measure with higher precision hardware and others, such as the global envelope, that we measure with another laser scanner to then import the point clouds. This is possible because the software allows you to make alignments between different point clouds that come from different teams." 
A key element for Cachero is that PolyWorks|Inspector is a very versatile software: "We play with that knowledge and experience when dealing with point clouds and polygonal meshes, and we make the most of the tool. What's more, when we bought the software, we used it for scanning, and as different and more complex projects came in, we demanded more from PolyWorks|Inspector, such as doing geometric dimensioning and tolerancing (GD&T) and other functions. And so far, it has given us everything that we required from it. It is a very complete software."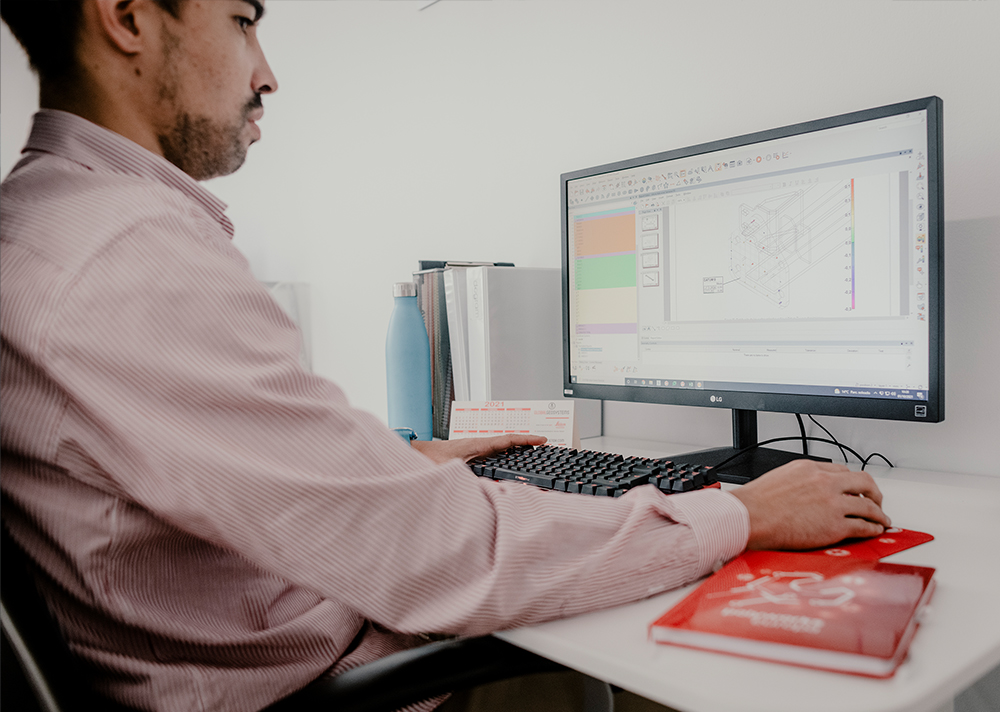 Dogram has two PolyWorks|Inspector licenses that are in use 16 hours a day.
"And the software meets the challenge of providing accurate results in greatly differing conditions and with an infinite variety of pieces," says Cachero. "I want to emphasize that there is a technical support team that responds very quickly, that has a lot of experience, and is highly specialized in dimensional control issues. They not only offer a quick response, but also an informed response. The technical support is exceptional. We have various software that we use in the daily management of our activities—the support team of PolyWorks Europa España / Portugal is, without a doubt, the best with which we have worked so far." Arellano agrees, "Our software is very useful and easy to use, and behind it there is a technical support team dedicated to helping our users exploit its full potential to solve their dimensioning challenges." 
Cachero concludes, "It is normal for us to integrate ourselves into the quality and dimensional control department of our clients, working together to add value to their production processes as a result of the experience of both companies. Part of the success we are currently experiencing, we owe it to InnovMetric's PolyWorks® software. For example, its visualization and reporting tools provide us with a common language that makes it easier to manage engineering and industrial manufacturing projects," she says. 
PolyWorks Europa España / Portugal is a true partner in Dogram's success. "We highly value the trust they have placed in us. We have a transparent and exciting relationship. We take pride in seeing them grow and knowing that we have contributed our grain of sand," says Arellano. For her part, Abello, as well as highlighting the technical quality of the software and its continuous updates, values the support received by the PolyWorks Europa España / Portugal team: "At the calculations and results level, it is a very solid software and it is also accompanied by a very good client service, with professionals with plenty of technical knowledge. PolyWorks is helping us grow." 
Featured Products
PolyWorks|Inspector™
The 3D dimensional analysis and quality control solution to gain control of your product engineering and manufacturing process