The free PolyWorks|Talisman™ app is a smart remote control solution that allows measurement specialists to operate PolyWorks|Inspector™ from mobile computing devices, through a secure Wi-Fi connection. Work more efficiently by eliminating those back-and-forth trips to the computer. Just take your smart phone or tablet and your 3D measurement device to the parts to be inspected, and control your measurement session from beginning to end.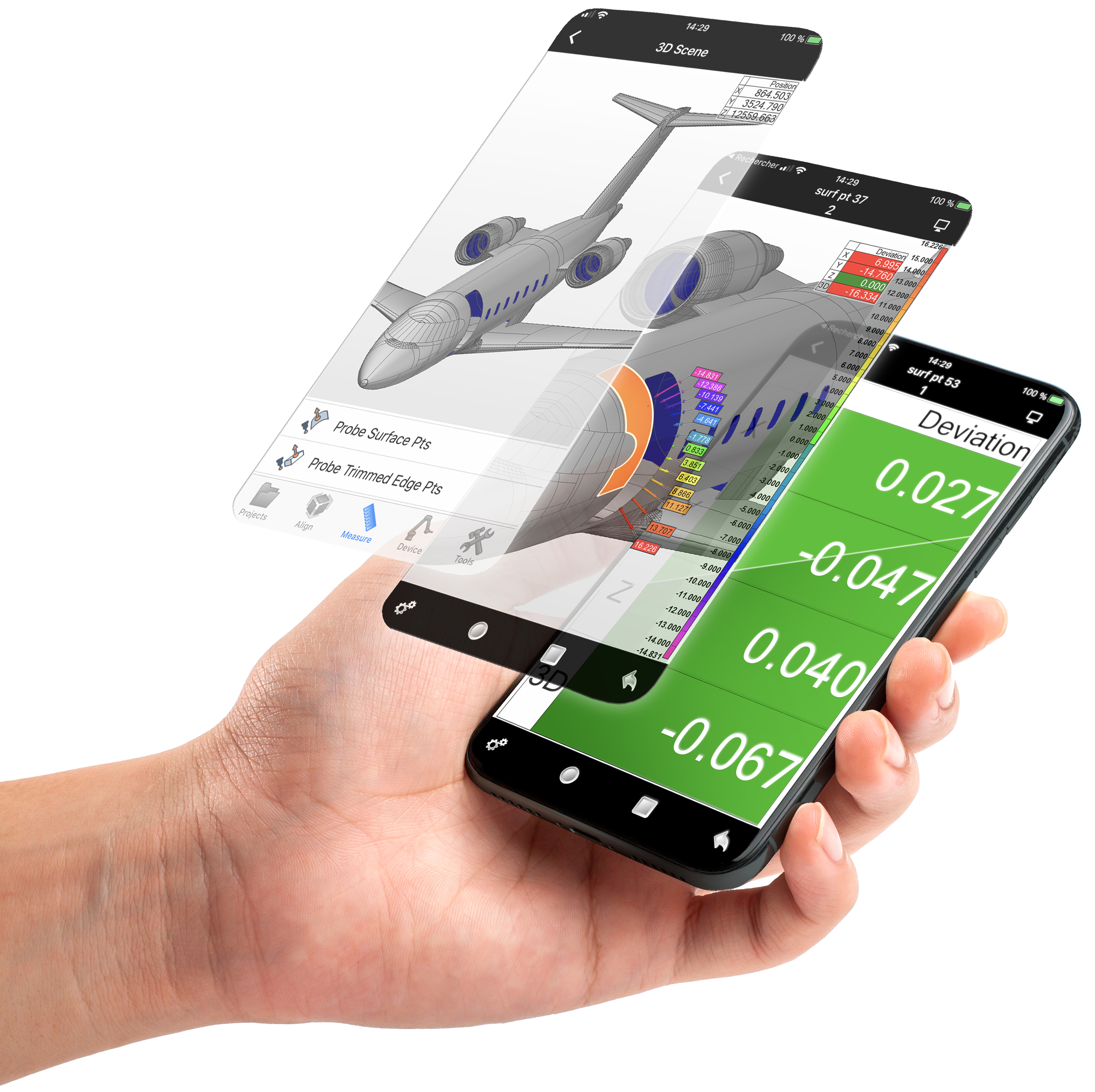 The Smart Remote Control
Control PolyWorks® remotely
Connect to your probing or laser-scanning device, configure measurement modes and parameters, and launch probing and scanning operations, while staying next to the inspected part.
Get live feedback anywhere
See the 3D Scene display during your scanning and probing measurement session and hear guidance cues in real time, while reading messages and answering questions directly.
Enjoy peace of mind
Experience total confidentiality thanks to encrypted communications, no connection to Internet or any other computer, and no proprietary information stored on the mobile device.
Download the free
PolyWorks|Talisman™ mobile app
Case Studies
"To try it is to love it! This is what companies who use our PolyWorks® software, such as Aerem and MSL Métrologie, tell us on a daily basis,"
Equipped with PolyWorks|Inspector™, Andritz Hydro faces quality control challenges that large-sized parts pose.